Where is your mobile phone right now? If it is within five feet of your person, you are like most of the people in the world today. While it used to be a rarity to find someone with a cell phone, it is now almost impossible to find someone without one. Even many kids have their own phones these days, as their parents equip them for emergencies, and make it easier to keep track of their whereabouts.
Thanks to the advancements of the digital age, there are now more features available than just making calls. Texts messages, mobile apps, cameras and even video and audio streamers come standard to many smartphones. Even the most basic mobile devices these days can search the web, as well.
One popular – and ever more used – feature is the GPS system. Not only does it help you locate your phone if it has been lost or stolen, but it is now compatible with many location specific programs. Such as apps for travel, business reviews, maps, route planners and social media.
What Is GPS?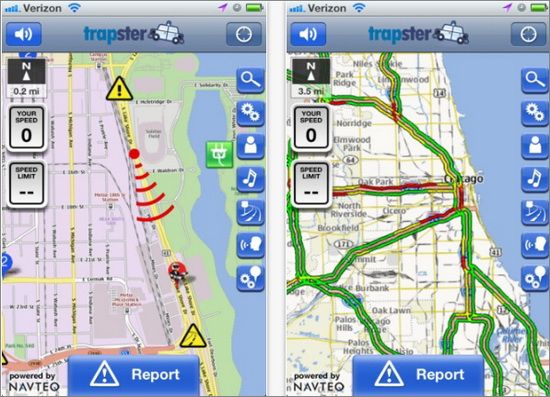 You are probably already aware of GPS as something in your phone or car that helps you get directions. But did you know it is actually a military network? Made up of 24 satellites in orbit around Earth, the Global Positioning System was created by the Department of Defense to offer locale targeting anywhere in the world.
In the 1980's, it became clear that there was potential for greater use on a civilian level. So they opened up the satellite use for anyone who might take advantage. Soon, GPS units were seen on shelves everywhere, and it is a standard feature in many electronics today.
Apps For Mobile Navigation
Before trying to install any of the apps, read this guide on using applications on iPhone from MobilePhoneFinder.
Anyone who has ever needed directions will be familiar with MapQuest. It is one of the leading programs for route planning on the web. You can get a condensed, feature heavy version for your smartphone that will give you guided directions anywhere in the world. It is user friendly and accurate, just like their site. (iPhone, Blackberry and Android)
There are both US and UK versions of this app available, so be sure you choose the correct one. Get live traffic reports and alerts, directions and route planning in a single app. Easy to use and very handy, this is one you definitely want to have on hand. (iPhone, iPad 3G, Android, Windows Mobile and Desktop)
This app is extremely popular, and they are about to release version 5.0. Avoid speed traps by running this app while you drive. With the new version you will get 3D vector maps, day and night modes, along with all the old features. The new app is due out this month, so it's a great time to get this one. (iPhone and Android)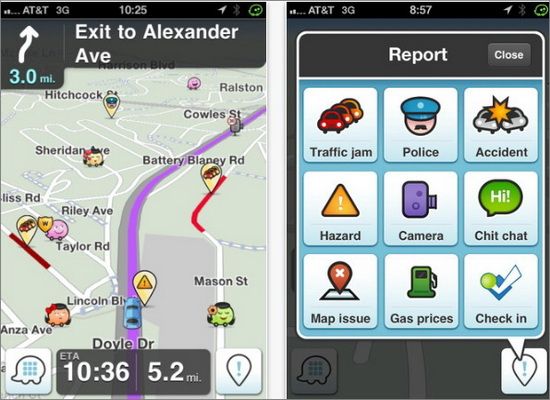 A fun GPS app, you can get location specific hazard and traffic/accident alerts, automatical rerouting to avoid road conditions, planning based on commutes and other driving factors to set up a customized driving schedule and more. This is one of the best free apps I have found. (iPhone and Android)
Probably the number one maps and direction program available, you can get a mobile version for your Android. Of course, there is no option for other brands, for obvious reasons. But if you are a Google user, you can take advantage of having their most popular feature at hand, anytime. (Android)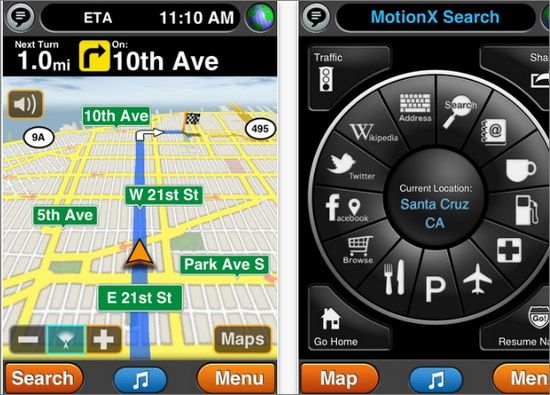 For either driving or walking, this is an awesome voice activated, turn by turn GPS program. The on-board voice comes in high definition, real time and predictive traffic rerouting, multi-stop programing and more. All for only $0.99. (iPhone)
Mobile navigation is an exciting feature that is becoming more a part of every day life each year. The above apps are only some of the great ones out there. You can even find apps that will track your location and automatically give you reviews for local businesses, or tell you who is in the area.
What are some of your favorite GPS apps? Let us know in the comments.