Ah, the vacation of your dreams. Your location has been chosen, you've decided on an airline, and you've got endless activities planned and leisure time accounted for – all that's left is ensuring that your getaway digs have what it takes to serve as a well-equipped headquarters for all of the pleasure ahead.
Vacation rentals can be a tricky thing, requiring you to make a unique effort to be sure that you're happy with where you're staying, even without the ability to visit it firsthand. Of course you'd never do such a thing if you were renting an apartment or office at home, but the distant nature of most vacations make it necessary where trip planning is concerned.
Don't fret; the web is full of great ways to get a handle on your home away from home before you commit. Here are three tips to explore travel rentals before paying:

One of the largest online databases of travel-related information that the internet has to offer, Trip Advisor is a definite must-visit website when it comes to investigating travel rentals. Its sheer popularity has made Trip Advisor a huge draw for those looking to rent properties over short time-frames, and their huge database of more than 275,000 available holiday rentals is the result.
Besides beating all competition in terms of number of rental listings offered, Trip Advisor also offers a great set of search tools that allow you to narrow things down by location, date, planned rental time, and even number of bedrooms. If you're open to being swayed towards visiting a place that you may not have yet considered, you can also check out their great columns offering advice and ideas.
No matter what type of information you're looking for as you work towards settling on vacation rental accommodations, Trip Advisor should be your first stop on the web.
2. Fly Overhead with Google Earth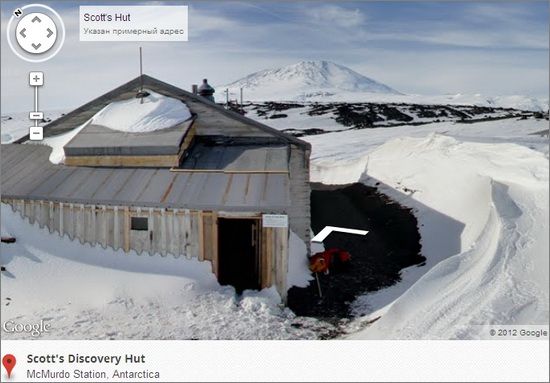 It seems that no exploration-themed how-to article can be written without mentioning Google Earth, but that's only because it is a very unique way to get a bird's eye view of a given location! For our purposes here, Google Earth will play a crucial role for two main reasons.
First, no traveler should trust only in the photographs offered by renters; they are obviously not motivated to show you every wart and wrinkle in what they're offering. That's not to say that you shouldn't trust vacation renters to be honest, but it doesn't hurt to go a short extra step in order to confirm that what you're being promised will come to be. While Google Earth won't take you indoors, it will allow you to take a peek at the structure in question, its immediate facilities, and its location.
Second, Google Earth allows you to get a feel for the block, street, neighborhood, and city or town in which you'll be staying, helping you to more easily identify local amenities, restaurants, and other points of interest before you commit to anything at all. The addition of Street View, if it happens to be available in your locale of interest, is icing on the cake, putting you directly on the sidewalks of your temporary new home, and giving you a very good way to develop a taste for the area – or not.
3. Keep it All in Perspective
One of the trickiest problems you'll face in exploring your travel rental options will be getting overwhelmed with the endless choices and potential luxury, but keeping things in perspective will allow you to escape that feeling unscatched.
This rule includes minding your budget, remembering to separate your needs from your wants, and avoiding making any impulsive decisions based on a great find on Trip Advisor, or the revelation that your favorite restaurant lies only four doors down from a potential rental. Keep your cool and act slowly, and you can be sure that you'll combine just the right amount of everything you need to make your next vacation headquarters the very best you could hope for!
Image Credit: 1. Okay image courtesy © vgstudio – Fotolia.com