Next year promises amazing adventures for shaping up and soothing out in the great outdoors of Crete Island. A paradise for Europe's sun-loving vacationers, Greece's biggest island also an unparalleled fitness and wellbeing pilgrimage. The coming Crete 2020 tourist season will feature some of the island's best resorts and retreats elevating the hospitality bar.
BXR Retreat at Daios Cove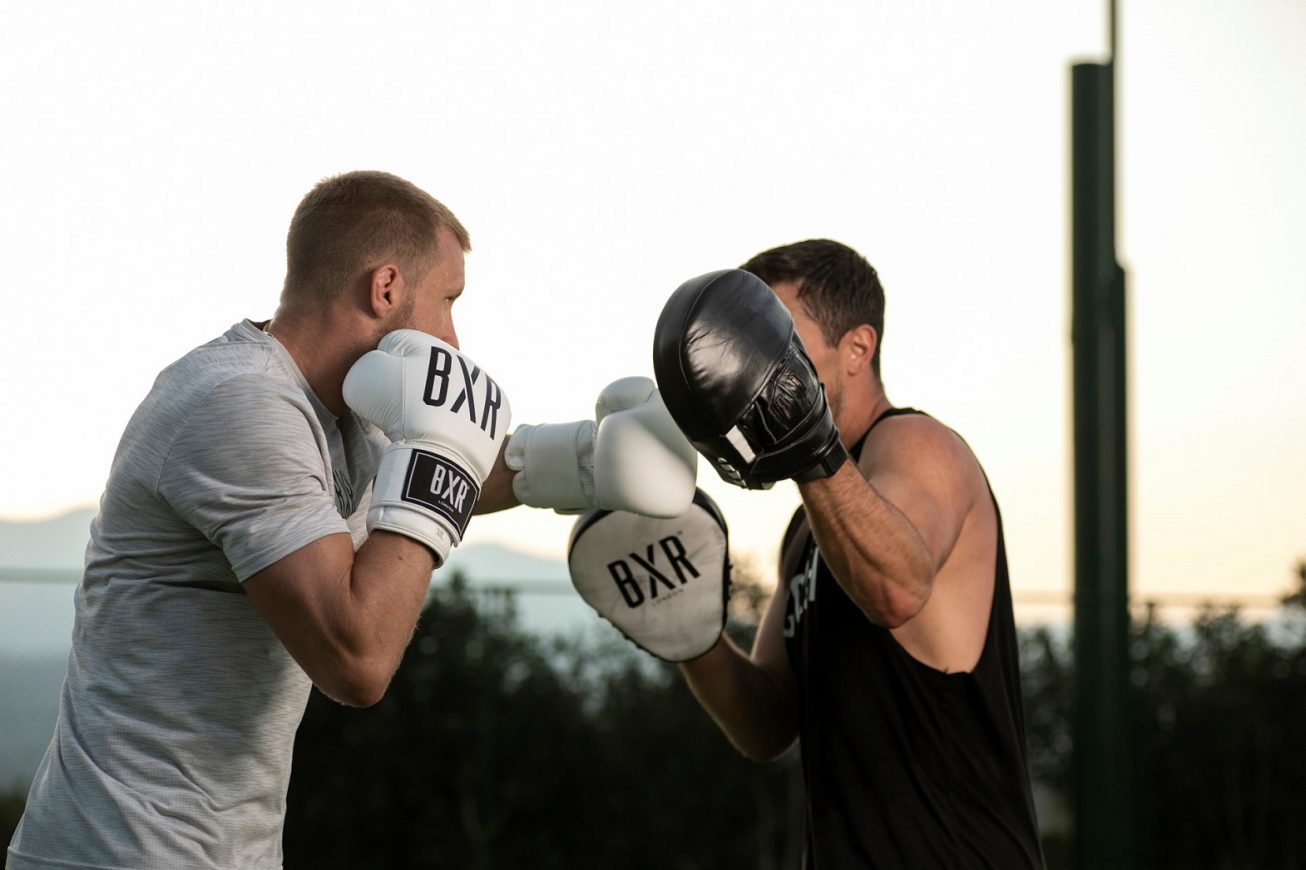 For those who've never heard of the five-star hilltop Cretian resort Daios Cove, what you've missed is unmatched hospitality on Crete's northern shore. This coming season Daios Cove will team up with London's original boutique boxing concept BXR, to offer signature boxing and conditioning classes. The resort has gone to the trouble of building an outdoor fully-functional BXR gym, not to mention a full program offered nowhere else on the island.
Guests of the resort can take part in sunrise and sunset yoga, cardio games, hiking, biking, pool time and daily recovery massages at the hotel's spa. The resort chefs and nutritionist consultant Sarah Safarian, are also partnering to create the perfect wellness cuisines and offerings.
Alex Nicholl, BXR Director, curates a week-long retreat with BXR's authentic focus on athletic training, involving a combination of classes based on strength and conditioning, cardiovascular exercise, core training and nutrition
The retreats will actually run throughout the year and will be available to book from January 2020. Prices start at £2,000.
Nana Princess Pampering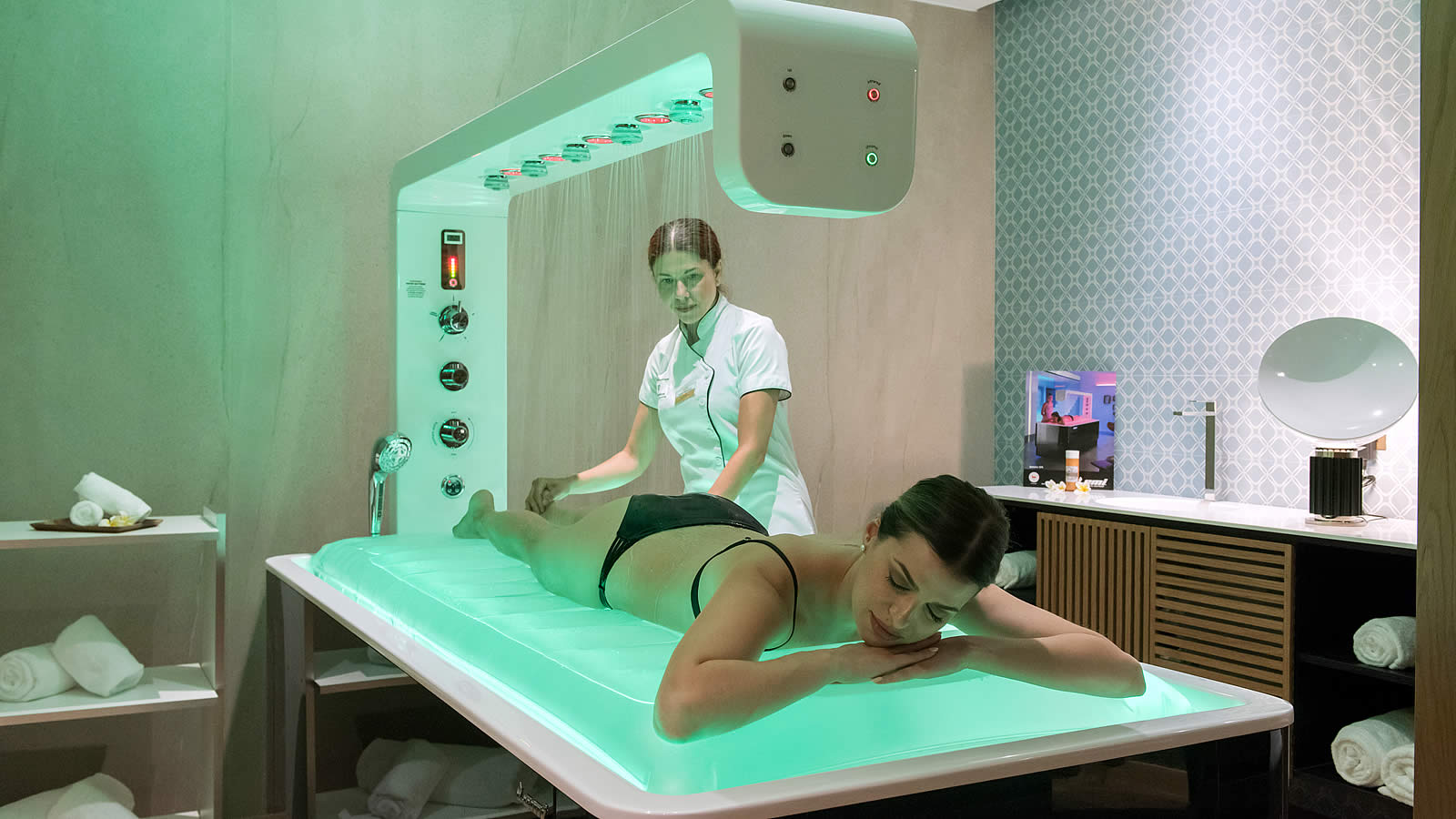 What kind of health club do you visualize when you think of wellness in paradise? The new Nana Princess resort offers guests an ideal location, two seawater pools, a wonderful private sheltered beach, a gym and an indoor pool in the health club, and a lot more. I won't go into the resort's Michelin Star chef, and I guess you'd expect your own beach gazebo with call button too. So, maybe I should just lay out 112 luxury suites and three villas, all with sea views, and tell you all the usual diamond level luxuries exist at this amazing resort. But wait, there's the wellness stuff.
The main spa at Nana Princess is about as classy and soothing as it gets. Color therapy begins the guest's journey into pampering. The various steam rooms and saunas are illuminated in different soothing colors. And before any individual treatment, guests are offered time in a series of warm and cold rooms, in an experience that ends up in a Himalayan Salt Room. Then there's a relaxation area for post-treatment with a wax massage, for instance. Then there's a "spa within a spa", an exclusive spa experience in a private suite with its own sauna, steam room, jacuzzi, and more.
There are pilates and yoga, an amazing fitness gym and the aforementioned indoor pool, full beauty therapy services, and wellness programs you'd expect. Tennis, golf, sailing, SCUBA, beach volley, you name it and Nana Princess provides for guests in 5-star form. The resort has one concept, to become a magical oasis for wellness and exclusive spa treatments. A Junior Suite with private pool for 7 nights is around €2000 euro.
Soul Mending at Thalori Retreat
What about those adventurous spirits who don't exactly want to be pampered to pieces? Is there a perfect place on the perfect island to perfect your soul? Does Crete have a place for the outdoors type who is into living like the locals and testing limits at the same time? Thalori Retreat is that place, that experience. Situated high up in the remote village of Kapetaniana in the mystical Asterousia Mountains, the dream created by owner Markos Skordalakis is just that, a dream retreat for the soul searcher. Oh, and a luxurious one, at that.
Where else can a person find adrenaline-pumping adventures, exciting explorations, nature activities and rare local cultural opportunities that make for lifelong memories? Does any other resort on Earth plunge you into a world of myth, magical sunrises and sunsets, and quiet you until wakefulness is a dream? Ah, I cannot describe this place or the people who welcome you. For those thinking Crete 2020, I urge you to stay at this amazing portal into what amazing Crete is all about. Go climbing and talk with an eagle, horseback ride a mountain ridge into the middle of nowhere, ride a jeep into a real outback experience, taking a cooking class, be an art resident, or create your own exploratory plan.
Heck, go fishing with Markos, or maybe take a canoe or boat trip, swim in a grotto cave on the Libyan Sea. Six nights in your own one-room stone house is only about €600 euro.
Out of the "Capsis" Blue
There are so many wonderful destinations on Crete, but none more captivating and picturesque than Agia Pelagia. Situated a few kilometers west of the capital in Heraklion, this ancient seaside town is not only stunningly beautiful, it's legendary five-star wellness fixture, Capsis Elite Resort is one of those places that turns back birthdays. The anti-aging program here, the yoga platform, detox gastronomy, fitness, and sports options, further accentuate a place no Crete visitor should ever miss.
The resort bills itself as "the perfect place to celebrate the best day of your life," and to be honest it's hard for me to imagine a bad day in this part of Crete. Agia Pelagia, or ancient Apollonia, is just that stunning, and this resort sits overlooking the bay like a crown on a Minoan priestess' head. On the practical wellness side, the luxury resort offers everything from stunning tailored yoga retreats to cryolipolysis (non-invasive liposuction) or just about any health or beauty treatment (regime) you can think of. Check out the Euphoria wellness spa brochure to get a glimpse.
Water sports, beaches, escape rooms, SCUBA, and a host of other activities round out what may be a Crete 2020 "most memorable spa" by the sea experience. Early booking at this amazing spa resort pays off with a 25% reduction in price. A Classis Guestroom Bungalow Style is only €1194 euro for 6 nights.